Why do slot machines use fruit symbols? Let's take a look at the history of slot machines, casinos and the fruit connection.
Slot machines are one of the simplest forms of gambling, but they're a fundamental part of every casino. Some establishments take in 70% or more of their revenue from these games. And players can always win big on a lucky day.
Slots have evolved to allow for more chances for players to win. However, in a lot of ways they're very similar to the first machines invented almost 140 years ago.
We take a closer look at the history of slots machines and try to answer the question "Why do slots machines use fruit reel symbols?"
Get a $25 No Deposit Bonus, plus a Deposit Match Bonus up to $1,000!
Terms and Conditions apply
The First Slot Machines
Charles Fey, a San Francisco engineer, is credited with creating the first slot machine back in 1887. Fey designed the machines for use in bars and similar establishments and charged a portion of the intake as a rental fee.
Initially, players could win as much as 20 times their original bet for hitting the right combination of bells, playing cards, and other simple symbols. The first Liberty Bell Slots Machine is on display today at Liberty Bell Saloon and restaurant in Reno, Nevada.
Slot Machines and the Liberty Bell Leads to Backlash
Slot machines were set to become the next big thing in gambling – until the Prohibition Era struck.
Along with banning alcohol, this era saw public backlash against gambling in some areas. Bad news for the growth and popularity of slots machines.
Some banned gambling entirely, while other jurisdictions banned cash prizes for winning spins. This gave rise to companies like Bell-Fruit Gum creating their own machines, offering sweet treats such as candy or chewing gum as winning prizes.
What's more, those places saw great backlash against the use of symbols such as the Liberty Bell. Law enforcement didn't want the treasured national symbol associated with the practice of gambling.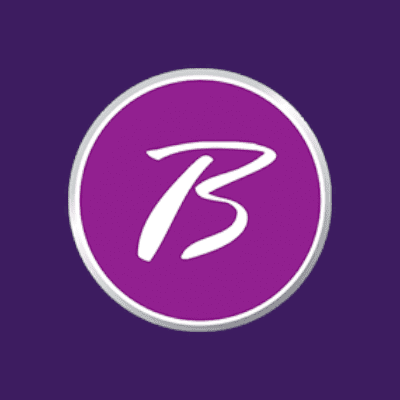 Get a $20 No Deposit Bonus, plus a Deposit Match Bonus up to $1,000!
Terms and Conditions apply
The Use of Fruit Symbols on Slots Machines
Two different theories exist on the use of fruit symbols:
Both have some basis in reality. But fast-forward to present day where slot machines are an accepted, popular element of casino gambling. Fruit symbols are still common on modern machines. Why?
Because we love tradition and easy associations. For many familiar with slot machines, those fruit symbols are what they know. And creating such a connection is essential in the casino business.
Also, fruit has long held an association with good fortune or wealth. Think about some common phrases – "the fruits of his labors" is commonly used to describe a positive outcome of a venture, while a profitable or successful project is often called 'fruitful'.
And what do 3 cherries on a slot machine mean? They mean winning.
Today, slot machines are available in all varieties and themes. Companies pay hundreds of thousands, or even millions of dollars, to use the likenesses of superheroes, sports teams, or other familiar symbols on their slots. You only need to take a look at slot game favorites like Jumanji and Loot'EnKhamun & The Dead See Scrolls (a game based on famous Egyptian Pharaoh, Tutankhamun).
But when push comes to shove, you can't beat the old, familiar fruit symbols born out of necessity over 100 years ago. This is why slot machines use fruit reel symbols still to this day!
Why not give some online slot games a shot? You never know, you might strike lucky and see some matching fruit reels appear. Click 'Get Bonus' on any of our exclusive online casino bonuses listed below to claim today.
Terms and Conditions apply
Terms and Conditions apply
Terms and Conditions apply
Terms and Conditions apply
Terms and Conditions apply
Terms and Conditions apply
Terms and Conditions apply
Terms and Conditions apply
Terms and Conditions apply
Terms and Conditions apply
Terms and Conditions apply
Terms and Conditions apply
Terms and Conditions apply
Terms and Conditions apply
Terms and Conditions apply