We sat down with our very own Anthony Cicali, known as 'EatAHoagie', after his huge $100k bounty win at BetMGM's Mystery Bounty event in Borgata Atlantic City.
Hoagie from The Slot Squad struck lucky this week, pulling one of only two $100,000 mystery bounty during the 16th level of poker at the Borgata in Atlantic City. We couldn't wait to catch up with Hoagie and find out all about his massive win and how his poker playing fits with his slot streaming career.
What game were you playing?
Hoagie: I was playing the $2200 BetMGM Mystery Bounty event at The Borgata.
Get a $25 No Deposit Bonus, plus a Deposit Match Bonus up to $1,000!
Terms and Conditions apply
Tell me about your experience playing poker?
Hoagie: I have been playing poker since I was in about 5th grade. I started to take it more serious in college when the money-maker boom occurred in the poker world.
You have a poker blog, tell me about that?
Hoagie: Currently I run a poker podcast with my friend Brian Keane. It's called "Nerdthusiast Poker Podcast" and we discuss about what's going on in the poker world each month. We do poker room and poker movie reviews. We also do interviews and talk about upcoming poker tournaments.
Podcast: https://open.spotify.com/show/2GkNdKVUWbwNNfbkfjYlaR
What level do you play poker at?
Hoagie: I generally play tournaments from $500-$2000 buy-in range.
What & where was the tournament – tell me about it?
Hoagie: Here is a detailed report of the event – https://www.uspoker.com/blog/uspokers-anthony-cicali-details-his-100000-borgata-mystery-bounty-win/40660/
Have you played in mystery bounty tournaments like this before? Was it your highest poker win?
Hoagie: Previous to this tournament, my highest win was $15,000.
This style of tournament at the Borgata is called a mystery bounty tournament. Every time you eliminate a player you get a mystery ticket. I have taken part in two of these events before. One was in Florida for a smaller amount, and I won that event last year.
What would you say to someone aspiring to get into poker playing? Would you say it's harder now to break through?
Hoagie: I would say have fun and play within your bankroll. "Never bet the mortgage or car payment"! Poker can be a lot of fun if you play within your means.
There are so many training videos online now for free, so I would say it's probably easier for a player to learn the game and get involved now. There is also a lot of good online sites players can play from their comfort of their own home.
You are part of the Slot Squad; do you prefer playing slots or poker?
Hoagie: Tough question but poker is always at my heart and will always be my go-to. The nice thing about slots though is that it's relaxing for me, you let the machine do the work. I just sit back and have fun. So, it's a nice break from the mind sport that is poker. However, I have experienced a few big wins on virtual slots too!
Would you say playing slots complements your poker skills and involvement in the Slot Squad?
Hoagie: Streaming slots allows me to voice my opinion and communicate and multitask. So that skill helps at the poker table sometimes.
Finally – what will you spend your Mystery Bounty winnings on?
Hoagie: Ahh the $100,000 question. My girlfriend and I are currently house hunting, so some will go towards that once the market evens out a little bit. I also plan on playing the $10,000 WSOP main event this summer.
Also, I run a fun YouTuve channel with my kids called BryMax Brothers! Check it out here.
Get a $25 No Deposit Bonus, plus a Deposit Match Bonus up to $1,000!
Terms and Conditions apply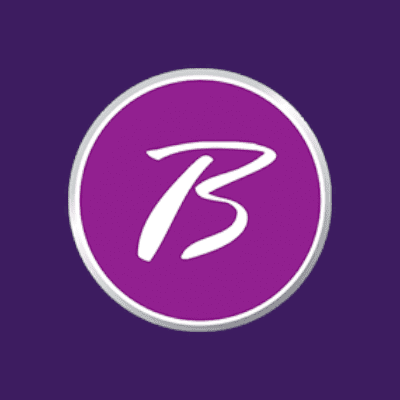 Get a $20 No Deposit Bonus, plus a Deposit Match Bonus up to $1,000!
Terms and Conditions apply